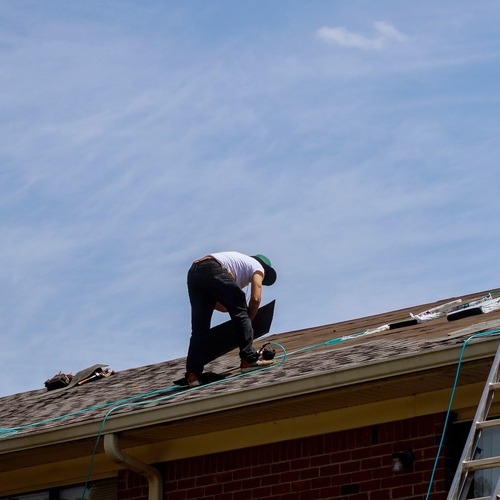 Your Source for Reliable Roofing Services
Finding a reliable roofer is essential when you're dealing with a damaged roofing system or if you're seeking someone to lend a hand with your next roof installation. The roofing company you choose should have the experience necessary to tackle any project that you need assistance with, and that's why we're a leading roofing company in Arlington, TX. We can be there to help with a variety of projects featuring many different kinds of roofing systems, from asphalt shingles to metal roofing. Call today at 214-444-8209 if you're ready to learn more about how we can help you.
Help for Residential and Commercial Roofing Systems
Our services are available for both residential and commercial customers, ensuring you are able to get the assistance you need regardless of the roofing system you have over your head. We use only the highest quality of materials with every project that we complete as well, ensuring a roofing system that will provide you with many years of service. For our residential customers, our team can help with asphalt shingles, various styles of metal roofing, and tile roofing as well. Meanwhile, commercial customers who come to us can find help with various options including modified bitumen roofing, TPO roofing, and EPDM roofing. We're ready to lend a hand with your next project, regardless of the type of roof you have the services that you need to get it into the best shape possible.
We're Ready for Your Call
If you need a roofing company in Arlington, TX our team is ready to help. Give us a call today at 214-444-8209 to speak to one of our professionals and schedule your roofing services.