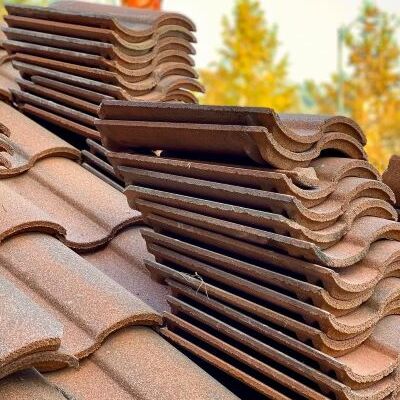 Durable Roofing Solution
When homeowners choose tile roofing, concrete tiles make for a versatile and durable roofing material. They are also affordable. If you are considering a concrete tile roof installation in Coppell, TX, the professionals at Alpha Exteriors and Construction can help you. Get started on your roofing project today by calling 214-444-8209.
Advantages of Concrete Roof Tile Installation
Concrete tiles are versatile and can be shaped to resemble other types of roofing including clay tiles, wood, or even slate or stone. This versatility gives customers several options for concrete tile roof installation in Coppell, TX. Here are some more advantages of a concrete tile roof replacement and installation:
Longevity: You can expect your concrete tile roof to last anywhere between 30 to 50 years before it needs replacing.
Hail, wind, and fire resistance: These tiles also resist hail, wind and fire damage
Leak resistance: Interlocking ribs connecting the tiles feature water locks that keep water from seeping in.
Cost-effective: These tiles are inexpensive, especially compared to other roofing tiles. You'll save money on installation costs.
Low maintenance: The tiles need very little maintenance, so you'll save on maintenance costs.
Repairs
Although durable like other tile roofs, concrete tiles may need repairs over time. Any concrete roof tile repair in Coppell, TX should be done promptly. Avoiding regular maintenance and repairs could cause more expensive damage later on and might lead to a shorter life for your roof. If you think your concrete tiles may need repair, contact us and one of our licensed inspectors can assess your roof's condition. Any repairs that we make will be backed up by a 5-year workmanship warranty.
Schedule Today
Schedule us today for concrete tile roof installation, repair, or replacement in Coppell, TX. Get set up for your initial free inspection today by calling 214-444-8209.