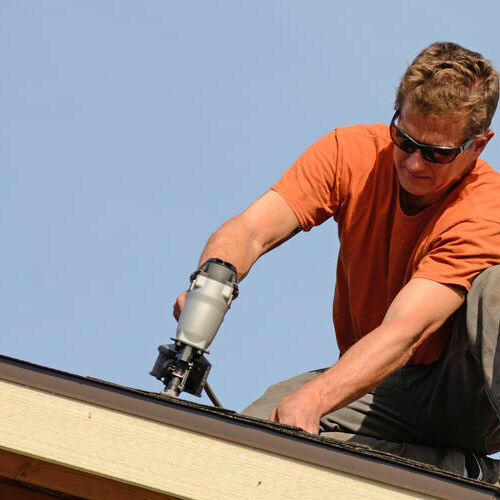 Roofing Expert
As a roofing and exterior services company in Coppell, TX, Alpha Exteriors and Construction offers an extensive range of services from roof repair to exterior storm damage repair.
When you choose us for roofing or exterior services, you can expect nothing less than exceptional service. We perform work at levels far above industry standards and we back our services up with a 5-year workmanship warranty. Are you ready to experience the highest level of roofing service available in the area? If so, schedule a free inspection today by calling 214-444-8209.
Our Service Offerings
As a roofing and exterior services company in Coppell, TX, we offer an extensive range of residential and commercial roofing and exterior repair services. Here are just a few of the services we provide:
Residential roofing: From repairing asphalt shingles to installing new roofs, we are committed to professional services for all types of residential roofs.
Commercial roofing: Whether you need a new flat roof or want a roof coating to prevent leaks, our team can help.
Storm damage repair: We are experts when it comes to repairing exterior damage caused by storms.
Emergency repair: If you need immediate assistance with roof repair during an emergency, we can respond 24/7.
Flat roof leak detection: Make sure your flat roofs are free of leaks with our expert leak detection and repair services. We can also expertly repair any leaks we find.
Call Today
We are a family-owned business with more than 10 years of experience serving the North Texas area. If you're looking for reliable roofing and exterior services company, you've found them in Alpha Exteriors and Construction. Give us a call today at 214-444-8209 to set up a service call and free inspection.
Here is how you can contact us:
255 S Denton Tap Rd, STE 240
Coppell, TX 75019
214-444-8209