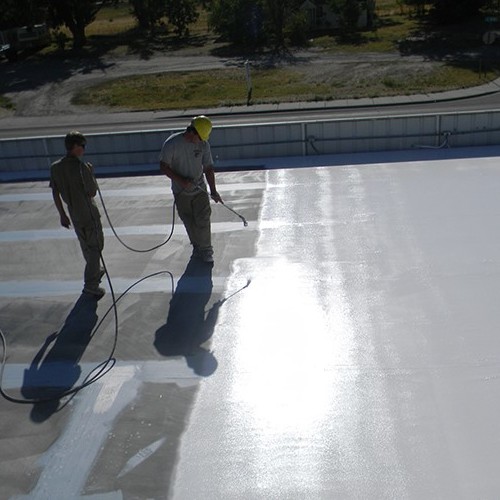 Restoration Experts
When you need roofing options, Alpha Exteriors and Construction provides as many options to our customers as possible, including roof restoration in Coppell, TX. This is a low-cost alternative to roof replacement and may be the perfect solution for your roof. Give us a call at 214-444-8209 to set up a time for a free inspection to get your project off the ground.
Our Roof Restoration Services
Depending on the age and condition of your roof, you may want to opt for roof restoration in Coppell, TX as an alternative to roof replacement. Roof restoration saves money while giving you all the benefits of a full roof replacement, including increasing its lifespan by 10 or more years. With a roof restoration, instead of removing the current roof and adding a new one, the current roof stays on, and a protective coating is applied.
Here are more benefits of roof coatings:
Improves energy efficiency: Reflective roof coatings improve energy efficiency, lowering utility bills. These cool roof coatings reduce the roof's surface temperature and the amount of heat transferred to the building.
Seals leaks: Coatings seal leaks and prevent new ones from developing.
Types of Coatings
Several types of elastomeric roof coating are available but generally, most often two types of roof coating are used:
Acrylic roof coating: These coatings protect your roof from the wear and damage caused by exposure to sunlight. Acrylic coatings also provide a seamless barrier that protects the roof from leaks.
Silicone roof coating: Silicone roof coatings provide protection from damage caused by the sun, and serve as a waterproofing agent, preventing leaks and ponding.
The coatings can also be reapplied about every 10 years or so for continued protection.
Call Today to Schedule Services
For expert roof restoration in Coppell, TX, trust the experienced professionals at Alpha Exteriors and Construction and call 214-444-8209 today to schedule services.