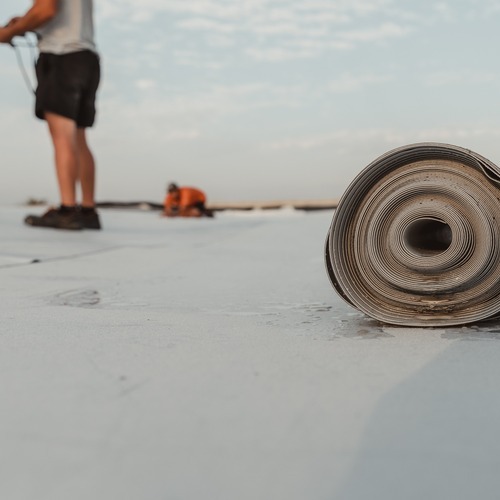 TPO Roof Experts
TPO is one of the most popular flat roofing materials. This single-ply membrane roofing system is durable and energy efficient. TPO roof installation seals leaks. It also saves money on utility expenses from the cooling effects it has on the roof. If you are looking for experts in TPO roofing in Coppell, TX, whether for installation, repair, or replacement, you need to look no further than Alpha Exteriors and Construction. Schedule a service appointment with us by calling 214-444-8209.
Benefits of TPO Roofing
Many building managers know flat roofing systems aren't always energy efficient. Heat transfer isn't always of the highest quality, but if you choose TPO roofing in Coppell, TX, you'll see a definite improvement in energy efficiency. They'll put less strain on your HVAC systems. You end up saving money on utilities in the long term. Here are some other benefits of TPO:
Cost-effective installation: Ease of TPO roof replacement saves on labor costs.
Durability: They hold up well to UV exposure and are puncture and tear-resistant. This puts your roof at less risk of developing leaks. And when they do get damaged, with our skilled team TPO repair is no problem.
Flexibility: They adjust to a variety of roofs and withstand movement and settling.
Environmentally friendly: The material is 100% recyclable.
Whether the roof is being repaired or replaced, you can always count on our team to perform above industry standards. We also back all our services with a 5-year workmanship warranty.
Call Us Today
When you want local professionals for TPO roofing in Coppell, TX, turn to the team at Alpha Exteriors and Construction. We offer a full range of commercial roofing solutions to fit every need. Call us today at 214-444-8209 to schedule a service and get a free inspection.