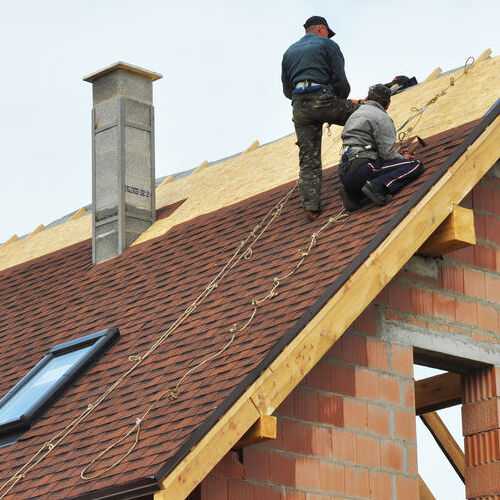 Experienced Roofing Professionals
Is it time for you to replace your roof? Are you having problems with leaks? From installing new roofs to repairs of all kinds, when you need residential roofing in Coppell, TX, you'll want an experienced local residential roofing contractor. You'll find that with the professionals at Alpha Exteriors and Construction. Schedule us for your next roofing project by calling 214-444-8209.
Our Residential Roofing Services
In the 10-plus years Alpha Exteriors and Construction has been in business, we've established ourselves as a leading residential roofing company in Coppell, TX, first and foremost, by always providing exceptional service. Moreover, we also offer an extensive range of services. A locally owned and operated roofer, we can help you with everything from repairing damaged asphalt shingles to installing new soffit and fascia.
No matter what roofing solution we provide for you, we dedicate ourselves to quality customer service. We back up all our work with a 5-year workmanship warranty.
Some of the service offerings we provide as a residential roofer include:
Asphalt shingle roof repair and replacement: Whether your roof has traditional 3-tab asphalt shingles or architectural shingles, our crews can handle any repairs you need.
Roof inspections: We provide free roof inspections for all our services.
Roof installation: Our crews are skilled with a variety of roofing systems from traditional 3-tab to metal.
Roof repair: Our crews will make sure your roof is performing at its best in a short time.
Soffit and fascia repair: We can repair and replace these essential roof components.
How long should a house roof last?
This depends on the type of roof you have. Most homes have some type of asphalt shingle roof and these roofs last about 25-30 years. Metal roofing will last about 50 years, while tile roofs can last 50 or more years. Slate tile, for instance, can last a century or more.
What is the difference between a new roof and a reroof?
When you get a new roof installed, your old roof is completely torn off and all new material is installed. Reroofing means that a layer of new shingles is added over the current shingles. While this is often less expensive than getting a new roof, it can cause problems, including moisture absorption that leads to leaks and mold and mildew. Some municipalities also restrict reroofing.
Should I replace my roof after 25 years.
This all depends on the type of roof you have, though 25 years is about the average lifespan of an asphalt shingle roof. Before you have your roof replaced, have a professional come out, inspect it, and tell you about the options you might have available.
Call Us Today
Whether you need a repair on an asphalt shingle roof or need a whole new roof installed, when you need residential roofing in Coppell, TX, look no further than Alpha Exteriors and Construction. Get your next roofing project off the ground by calling 214-444-8209.