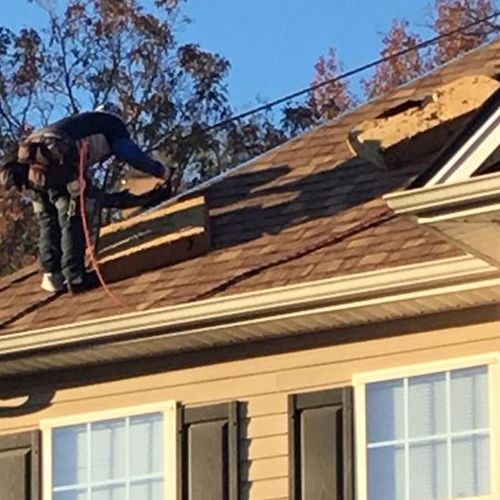 Expert Craftsmanship
When it comes to putting on a new roof, quality craftsmanship counts. You want to know that the roofers you choose are some of the best and most experienced around. You will always find this kind of superb service with Alpha Exteriors and Construction when it comes to residential roof installation in Coppell, TX. We're locally owned and trusted, having served the area for more than 10 years. To get your next roofing project off the ground, all you need to do is call 214-444-8209.
Our Residential Roof Installation Services
For more than a decade now, Alpha Exteriors and Construction has established itself as a leading roofing company by providing a broad range of services including residential roof installation in Coppell, TX. When it comes to roof installation services, you'll find their workmanship is impeccable. We want to make sure our customers are safe and secure. That's why we perform at levels above industry standards. And, we back up our services with 5-year warranties on workmanship.
So, whether you're in need of a team to put up standard 3-tab asphalt shingles or standing seam metal roofs, we've got the team for you. Residential roof installation is not an easy task. That's why we hire only the very best crews. An installation takes anywhere from three to 10 weeks to complete, depending on the size of the job. After the roof is installed, the final step is clean-up, and Alpha Exteriors and Construction provides some of the most thorough clean-up around.
Schedule Us Today
When you need a new roof, you want to make sure it's in skilled hands when it comes to residential roof installation in Coppell, TX. You'll find those skilled hands at Alpha Exteriors and Construction. Talk to us today to schedule a time to begin planning your roofing project by calling 214-444-8209.