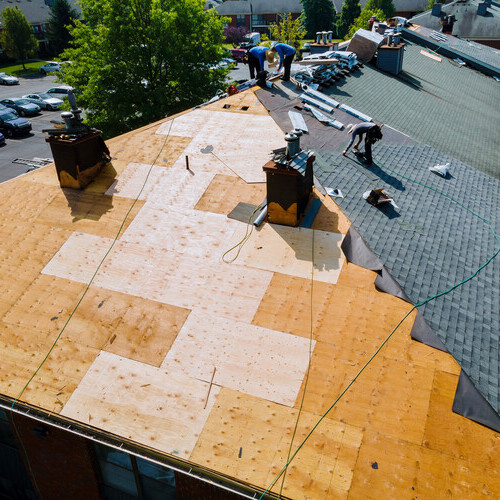 Professional Assistance With Your Roofing System
Your roof is an essential part of your home or building, working day in and day out to provide you with the protection that you need. This is why it's vital that you seek a skilled professional to lend a hand when you need assistance with your roofing system. If you've found yourself seeking a roofing company in Carrollton, TX you can rely on the team at Alpha Exteriors and Construction to provide all the assistance that you require, regardless of the kind of roof you have or the services that you require. Give us a call today at 214-444-8209 if you're seeking professional assistance with your roof.
Help With All Your Roofing Services
We are ready to help with all the services that you may need if you're currently seeking the assistance of a roofing company. We can be there to lend a hand with the roof repairs you require, whether you've noticed signs of a leaking roof or you're dealing with the need for emergency roof repair after a storm. Meanwhile, we can perform a full inspection when needed and help you determine whether there is any work necessary to keep your roof in top condition. This can include assistance with roof replacement when needed to take care of a system that is nearing the end of its lifespan.
Reach Out to Our Team
When you need a roofing company in Carrollton, TX our team is ready to provide you with the high-quality services you require. If you're ready to learn more or to schedule an appointment with our team, we invite you to give us a call today at 214-444-8209.