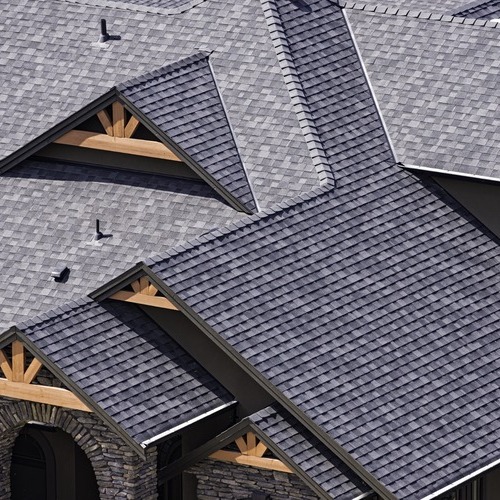 Your Source for High-Quality Roofing Services
There is a lot to consider when the time comes to take care of your roofing system. It's always important to ensure you are getting the right roofing services and, along with that, you want to be certain you are receiving services from an experienced professional. When you find yourself seeking a roofing company in Frisco, TX, we invite you to reach out to us and learn what has made us the preferred roofer in your area for so many customers. Give us a call today at 214-444-8209 to speak to a member of our team.
Professional Help for Residential and Commercial Clients
We offer our professional roofing services for homes and buildings of all kinds, and we can be there to lend a hand regardless of the roofing system you have. This includes many different types of residential roofing systems from classic choices such as asphalt shingle roofing and tole roofing to alternative options such as metal roofing. Meanwhile, our commercial customers can find assistance with various types of flat roofing systems, EPDM roofing, TPO roofing, and much more. Never hesitate to reach out to us if you're seeking assistance.
Reach Out to Our Team
We're always ready to provide the help you need when you're seeking roofing services. Whether you're dealing with a roofing emergency or the time has simply come for an upgrade, get in touch with us for a professional roofing company in Frisco, TX. Reach out by giving us a call at 214-444-8209 to get things started.