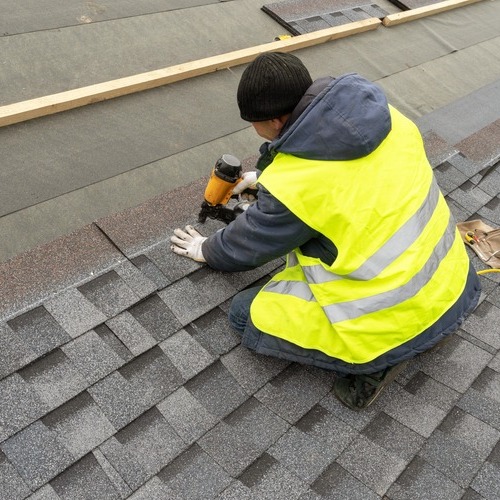 A Roofing Company You Can Count On
As professional roofers, we know just how many challenges you may face when it comes to keeping the roof of your home or building in the best shape possible. There are many different issues that can arise with a roofing system over time, and whether it's been damaged in a storm or it's nearing the end of its lifespan, you can always count on us to provide the high-quality roofing services you need. When you're seeking a roofing company in The Colony, TX, you can get all the assistance you require from the team at Alpha Exteriors and Construction. Call us at 214-444-8209 right away if you're in need of services.
Services for Residential and Commercial Customers
Our wide variety of roofing services is available for both residential and commercial customers, and we can help with many different types of roofing. For our residential customers, our team can be there to lend a hand whether you are seeking assistance with a traditional asphalt shingle roof or another choice. This includes options such as tile roofing and metal roofing. Meanwhile, for our commercial customers, our team can be there to help with EPDM roofing, TPO roofing, and many other choices.
We're Ready to Help
Our team is ready to provide the services you need regardless of the issue you are facing, so just reach out to us when you need a roofing company in The Colony, TX. To learn more about the wide variety of services that we can help with, just give us a call today at 214-444-8209.