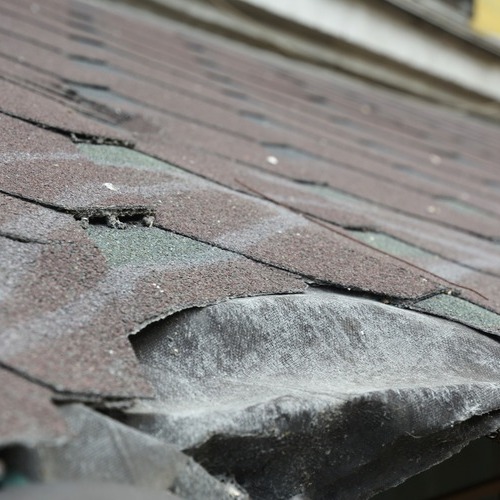 When a Storm Strikes, Count on Us
Storm-damaged roofing is an unfortunate reality for people living in this part of the country. That's why it's important to have someone you can rely on when you're in need of roof storm damage repair. In Coppell, TX or the surrounding area, you can count on the professionals at Alpha Exteriors and Construction when you need someone to lend a hand after a storm strikes. We can be there right away with emergency roof repair if necessary along with other services, such as roof insurance claims help. Just call us at 214-444-8209 if you would like to learn more about the services we can provide.
Roof Storm Damage Repair for All Your Needs
Whether it's from hail or high winds, there are many different ways your roof can be damaged in a storm. Hail can begin damaging your roof once it reaches about an inch in size, and it can cause numerous problems including cracked or broken shingles, dents, and bruising that can lead to further issues if not taken care of promptly. Meanwhile, high winds can loosen your shingles or even tear them away from your roof altogether. Regardless of the problems you have found yourself facing, when you're in need of roof storm damage repair you can count on us to be there right away to provide you with the help you need to get your roof back in shape.
Why can roofs be blown off in a storm?
This is all due to changes in air pressure during a storm with high winds. The winds lower the air pressure over the roof. The air pressure below the roof is high. This sudden shift in air pressure causes the roof to get pushed upward.
What is the best roofing for a storm?
Metal roofing is pretty durable in stormy weather. It's impact resistant and can withstand hurricane-force winds up to 160mph. The wind resistance is often due to the way metal roof panels interlock.
How big of hail causes roof damage?
Typically if hailstones are 1.5 inches or larger, they're more likely to damage your roof than smaller hailstones. However, smaller hailstones can cause damage, especially if high winds are involved or the roofing material isn't highly impact resistant.
Reach Out Today
We're ready to provide all the help you need if you're seeking roof storm damage repair in Coppell, TX or the surrounding area. Reach out to our team and we can be there right away to lend a hand, beginning with a full inspection and consultation to determine the best course of action to get your roof back into optimal condition. To schedule your services, reach out today at 214-444-8209.