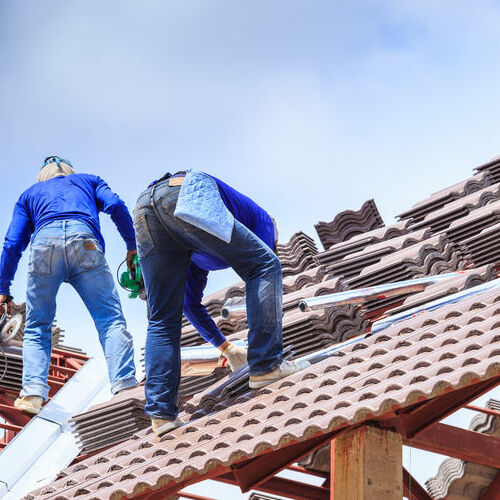 Distinctive Tile Roofing
If you want a ranch-style feel or you're looking to give your home a classic look, you can get that with a Spanish tile roof. With a Spanish tile roof installation in Coppell, TX, you get a classic style along with a long-lasting, durable roofing system. Set up an appointment with us today for your next roofing project by calling 214-444-8209.
Advantages of Spanish Tile Roof Installation
Many people choose Spanish tile roofs for the beauty and design possibilities they offer. Spanish style is as much a design option as it is a roofing system. Choose from many tile styles for Spanish tile roof installation in Coppell, TX, from ceramic tiles to concrete.
Alpha Exteriors and Construction is able to provide you with a wide variety of choices when it comes to color and style. If you choose ceramic or concrete for your Spanish tile roof, you can get colors ranging from red to orange or even shades of green. These color choices give you better options when it comes to reflecting heat and improving energy efficiency.
Here are a few more advantages of Spanish tile:
Weather resistant: These tiles resist harsh weather like hail and winds and hold up in extreme temperatures. You'll also rest easy knowing your roof is highly fire-resistant.
Longevity: These tiles will also last anywhere between 40 to 70 years or more before you'll need to replace them.
Spanish Tile Repair
When you need the rare Spanish tile roof repairs they are usually easy and quick. Moreover, any repair we do gets backed up by a 5-year workmanship warranty. We always perform our services above and beyond industry standards.
Call Today
With a Spanish tile roof installation in Coppell, TX, you'll get a classic. Call us today at 214-444-8209 to learn more.