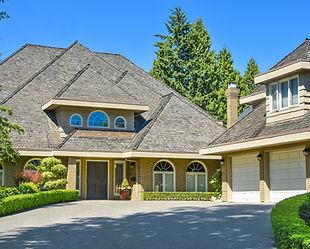 Comprehensive Roof Inspection
A roof inspection is a vital part of and the first step to any home maintenance routine. Not only can it help to identify potential problems, but it can also give you the opportunity to work with your insurance company to ensure that your home is properly protected.
Alpha Exteriors and Construction has a deep understanding of the ins and outs of roof inspections in Coppell, TX. We'll work with you to understand your specific needs and then develop a plan that meets those needs. Schedule your inspection today by calling 214-444-8209.
Benefits of a Roof Inspection
There are many reasons why you might want to get a roof inspection in Coppell, TX. Here are a few reasons why you might benefit from an inspection:
To detect roof damage: Inspections unveil any damage, some of which you might not be aware. Trained professionals can recommend courses of action for repairs.
To file with insurance: If you've made a roof damage claim with your insurer, you'll need an inspection to file with the claim.
Preparation for replacement: Professional inspections can help determine how much life your roof has in it.
Protects roof warranty: Most manufacturers require regular maintenance inspections to uphold warranties.
Ensures proper drainage: An inspection can reveal whether your roof and components like gutters are draining properly.
Adds value: When buying or selling a home, a roof inspection will let you know how well-maintained your roof is. This can help determine the value of a home.
Call Today
Whether you need repairs or replacement, getting a roof inspection in Coppell, TX is a valuable first step for any roofing project. You want to make sure you have the right team to inspect your roof properly. You'll find that team at Alpha Exteriors and Construction. Schedule your inspection today by calling 214-444-8209.